Admit it - life is serious enough and we all need to take time to step back and find something to smile about.
Join It's My Classic as we take an irreverant glance at the world.
AT THE LIGHTER SIDE OF LIFE
Do you have a confession that you'd like to get off your conscience? We publish humorous classic, vintage and veteran owning, restoring, driving and riding confessions. Contact us on stories@itsmyclassic.co.uk
Can you spot the difference?
Take a break. Have a cuppa. Put your feet up and let your eyes do the work.
How many differences can you spot between our pictures of this lovely old 1949 Bedford M council truck and its equipment, all set up to begin some road repairs?
You'll find the solution here
The Competition is open to all types of vehicle, providing that they are not dangerous, are easily controllable by the driver and do not cost too much to run.
Rules, regulations and small print are at the heart of motorsport these days. Can you imagine a modern motoring competition being so unrestrained? Yet this was the guidance issued for the 1894 Concours Paris-Rouen, more widely known as the Paris-Rouen Trial.
​
The 102 entries (not necessarily those who actually managed to build their contraption in time for the race) included vehicles propelled by "combining liquids", "compressed gas", 'by levers", "by a system of pendulums" and pedal power.
Messrs. Berthaud and Barriquand put forward "hydralic" propulsion, but Messrs. Mansart, Rousset and Leval felt that vehicles "driven by the weight of the passengers" would do the trick. Electric and semi-electric vehicles also entered.
​
Most of these unusual ideas didn't even make it as far as the elimination stage, some two months later - only 26, in fact.
​
The 78.75 mile race included an hour break midway so that competitors could fortify themselves for the second half with a leisurely bite of lunch.
​
The first vehicle to cross the finish line was Albert De Dion, driving his steam-powered De Dion-Bouton, with a time of 6hrs 48mins. Second was Albert Lemaitre in his petrol Peugeot, with a time of 6hrs, 51 mins, 30secs. As safety and handling were deemed as important as speed, the official winner was the Peugeot. The fourth to cross the finish line, the Panhard was awarded second place.
The De-Dion Bouton's steam boiler had required a stoker, which was strictly contra regs, and was disqualified as a result. Despite this, Albert de Dion undoubtedly scored a publicity coup for his De Dion Bouton cars and arguably set the foundations for future motor racing - speed wins.
Garage. It's a simple little word that has been the subject of heated debates and disapproving sniffs for about a century - probably even longer.
Is it gar-raazh or ga-ridge or gar-radzh?
The BBC's Advisory Committee on Spoken English changed its mind at least twice in the years leading up to WW2, before prudently deciding not to hold any further opinion at all on the subject (no comment!).
Here, however, is what Motor Commerce magazine had to say on the subject in 1938…
It Rhymes with Marriage
The point was settled years ago and finally by the late Professor H.W. Fowler*, whose authority in such matters has never been challenged. He gives us a list of French words in which – to quote him – "are in constant necessary use and should be completely anglicised in pronunciation." These words include garage which he writes as "garij". This Anglicisation of words has been happening in the centuries to many familiar ones, and it is a form of affectation or pretence to superior education to use the original French when it has happened.
In effect it is like saying Paree instead of Paris. Or are we to speak of the M.A.A. President as Mr. Arthur Ghee instead of Mr. Arthur Guy? So that Bill the pump hand has already associated himself with the spirit of Oxford learning – and we cannot do better than follow him.
Nearly a century later, and there are still those that argue one pronunciation is "posh" or another "common", or that one is for Southerners and and another for Northerners. There even YouTube videos offering guidance to the linguistically nonplussed. So, how do you say it?
​
Personally I have no problems with how to say garage, 'cos I speaks proper!
*1858-1933, schoolmaster & lexicographer, co-author of the Concise Oxford Dictionary (1911)
Let's Do The Wiggle Woggle
Wiggle Woggle may sound more like a child's party game than anything that could possibly be associated with motorsports, but in the late 1930's 'The Motor' magazine commented that 'the old Wiggle Woggle test… is now familiar to most enthusiasts'.
Familiar? Uh, not so much these days. Apparently you start with a 220 yard sprint, turn around with only one reverse allowed, do a nifty figure-of-eight, then return to the start. Then you turn again with a reverse and make a 274 sprint to the finish line – all against the clock.
​
It all sounds pretty straightforward, though the bollards they were scooting around were ominously termed pylons - of the intimidatingly tall and rigid variety.
​
The Wiggle Woggle was used at Brooklands in 1938 in conjunction with the confusingly similar Monte Carlo Rally eliminator test. That began with a 220 yard sprint, then cross a line with the front wheels at least (though you could cross with all four if you felt so inclined), then reverse and turn around in 20 yards. Follow it with a dash back to the start line, repeat the forwarding and reversing, turn around in a 12 yard space with the obligatory forwards, reverse, forward manoeuvres, then hurtle off on the 274 yard dash for a flying finish. Simple, wot?
The Wiggle Woggle and Monte Carlo might have been very similar, but woe betide the driver who confused their figure-of-eights and three-point-turns. When Brooklands hosted a Wiggle in 1938, a quarter of the 136 cars entered failed to finish, but it seems that a great deal of fun was had amidst the competitive spirit. Mr Windsor Richards won a round of applause from the spectators when he had to jump out of his car mid-test to make vigorous use of the cranking handle to restart his Vauxhall after stalling the engine.
​
Those who take themselves seriously may prefer the bragging rights of boasting how well they did in an Autotest, but you trusty correspondent thinks it's high time we injected more laughter into our motorsport – anyone for some Wiggle Woggle?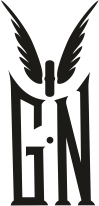 "Nash and Godfrey hated cogs,
Built a car with chains and dogs
And it works, but would it if
They had made it with a diff?"
Anon
The desire to go fast, faster and fastest is not a new facet of human transport. It's simply that we now tend do it with horsepower rather than horse power. Unfortunately there's inevitably going to come a point at which some killjoy shouts "Oi, yer going too fast!"
​
This was the case in January 1896. Walter Arnold (a British supplier of Benz vehicles and the producer of his own 'Arnold' motor carriages), decided to go out for a spin. The police officer who objected to Arnold's excursion subjected him to a five mile, high speed chase before the errant motorist was apprehended and served with notice of intent to prosecute.
​
Arnold has set a blistering pace - all of 8 mph. The speed limit of the day was governed by the walking pace of the pedestrian required to precede all locomotives carrying a red flag (read more about the notorious "Red Flag Act" here).
As an average walking speed is between two and three mph, Arnold was well and truly over the limit. On top of that - shock and horror - he was travelling alone and had no red-flagged standard bearer in attendance.
​
Once the bicycle-powered bobby had caught his breath, Walter Arnold found himself heading for an audience with the local magistrate to become the first ever recipient of a speeding fine. He was indicted for:
​
Using a locomotive without a horse

Having less than three persons in charge of aforesaid menace

Driving at more than the speed of a pedestrian

Not having his name and address painted prominently on the side of the offending contraption
​
Arnold was fined five shillings on the first count plus £2.0s.11d costs, plus a one shilling fine and nine shillings costs for each of the other charges.
​
Soon after, the speed limit was raised to a dizzying 14mph and drivers from across the country celebrated by staging the Emancipation Run from London to Brighton that still survives to this day (Mayoral disapproval permitting).
Spot the difference solution
We made twelve little adjustments to the second image. How many differences did you find?
Find motoring and motorcycle humour at It's My Classic - the free online classic car and motorcycle magazine for people with a passion for heritage vehicles.